The Northeast Jamaica Conference (NEJC) is pleased to announce that its website www.northeastja.org is revamped and ready to give you our valued constituent a better user experience. 
The website was launched on October 4, 2022, to aid in the work of the church. Among the improved features is our:
Safe, efficient Giving Platform
Updated Department pages
Current Happenings
News and Views Feature
Information related to each department will be updated regularly to ensure that everyone is kept abreast of what is happening in NEJC and the wider Jamaica Union.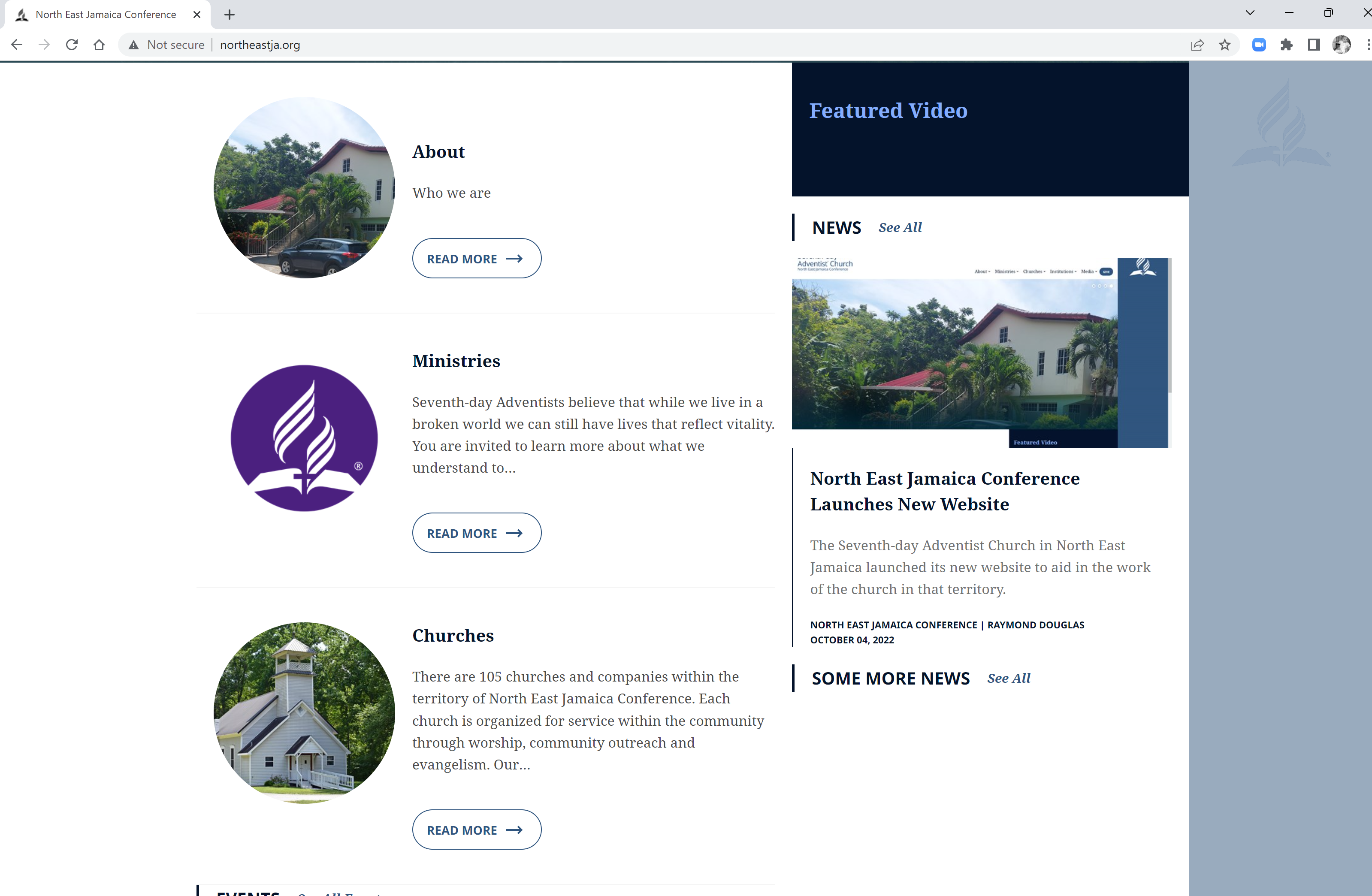 Visitors to our website will see weekly notices from NEJC, access downloadable resource material from each department, view special Event flyers, get Bible Study Lessons, and much more. For those who missed live online broadcasts, all streamed programs can be viewed from the website or accessed from our YouTube channel. We invite you to click and browse. Let us know what you think and how we can improve by sending us an email at communication@northeastja.org
We welcome your feedback!
North East Jamaica Conference Comment Guidelines:
We reserve the right to approve and disapprove comments. Please keep all comments respectful and courteous to authors and fellow readers. No ads, profanity, libelous statements, insensitive language, URLs, all caps, or off-topic comments.